Writers' Room – Announcement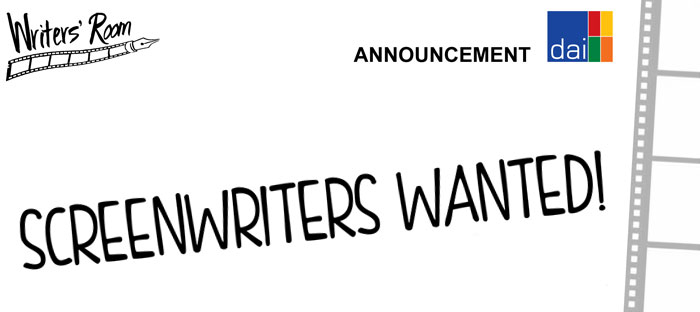 The DAI is looking for two to three experienced screenwriters for its new Writers' Room project starting in July 2017.
The writers will meet weekly and use the unique atmosphere and dynamic of the Writers' Room to develop a concept for an original and multi-layered TV show.
For more information on the project and the application process please click on the link below.
We are looking forward to your application!