Paint & Play in the Library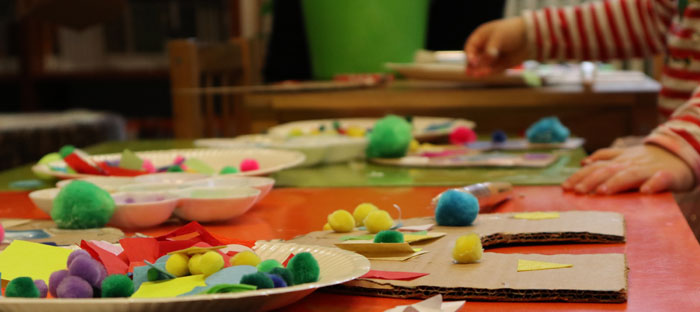 Terri-Lynn's Art Class for Toddlers
Paint & Play is an art class for toddlers and their parents. Children get to explore their creativity at their own pace while their parents support and supervise them.
Class activities range from drawing on and drawing with different materials to building models with traditional and recycled fabrics to a variety of printing techniques.
Older siblings can join the class for a small fee.
Please send us an email or talk to our library staff if you would like to register your child.
More information on prices and the class schedule can be found here.