Paint & Play in the Library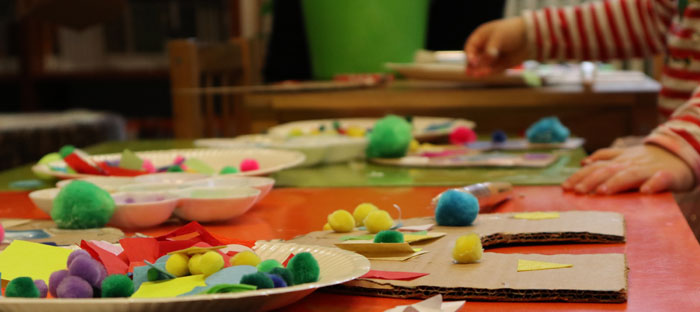 Terri-Lynn's Art Class for Toddlers
This art course is designed for children ages 3 to 5 who understand some English. It introduces children to basic art skills, and gives them an opportunity to grow as young artists. The children can explore their creativity in their own rhythm and enjoy the sensory process.
Topics will include painting in several mediums, sculpture using traditional and recycled materials and traditional and contemporary printmaking methods.
Paint & Play takes place every Tuesday at 4:00 p.m. in the DAI library (except on public holidays and during the month of August).
Prior reservation is requested. Please call +49 (0) 6221 6073-15 or write us an email.
More information on prices and the class schedule can be found here.