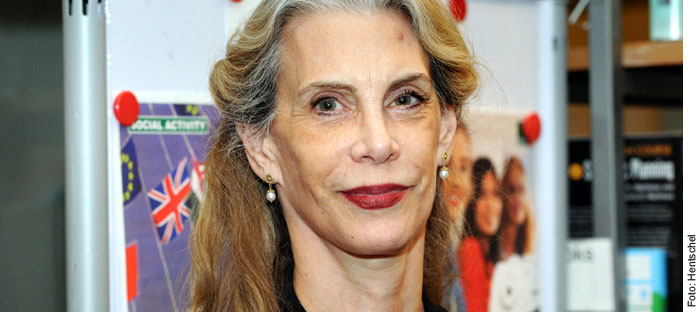 Trump-ed up Solutions
Why America doesn't know what to do with its own government
DAI - Großer Saal
Lecture
No translation for this content.
Am 20. Januar tritt Donald Trump sein Amt als US-Präsident an. Wieso haben ihn so viele Amerikanerinnen und Amerikaner gewählt? Und wie wird er sein Amt ausfüllen?
Die US-amerikanischer Sprach- und Kulturwissenschaftlerin Marcia Pally geht in ihrem Vortrag auf die ökonomischen und politischen Faktoren ein, die zur Wahl von Donald Trump führten. Zudem gibt sie einen Ausblick, was wir uns von seiner Präsidentschaft erwarten können und erklärt, wie wir die "Strategie" Trumps verstehen sollten.
Marcia Pally ist Professorin an der New York University sowie der Fordham University und reguläre Gastprofessorin an der Theologischen Fakultät der Humboldt Universität zu Berlin. Als Autorin war sie u.a. für The Nation, Die Zeit, Süddeutsche Zeitung, Frankfurter Allgemeine Zeitung  und das Onlinemagazin Perlentaucher tätig.
Sprache: Englisch
Ticket Prices (plus fees)
| | |
| --- | --- |
| Regular price | 8 € |
| Reduced price | 5 € |
| Member price | 4 € |