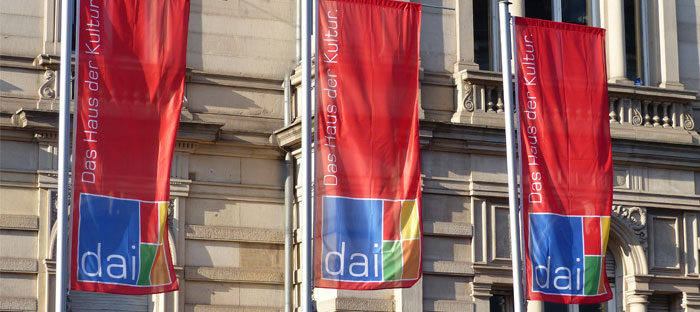 Prof. Dr. David Ives
Alternative Nobelpreisträger in Heidelberg
DAI - Großer Saal
Vortrag
Prof. Dr. David Ives, Direktor des Albert Schweitzer Instituts, das die Arbeit des Friedensnobelpreisträgers Albert Schweitzer weiterführt: ?Getting inspired by Albert Schweitzer ? His ideas, his work, his legacy.?
?I am life which wills to live and I exist in the midst of life which wills to live? concisely lines out fundamental aspects of Albert Schweitzer?s philosophy: our joint interconnectedness and compassion for all living things, or more general the impact of every one of us on our common world. The Albert Schweitzer Institute with David Ives as its director continues this valuable work in the areas of humanitarian values, health care and peace. But Albert Schweitzer died in 1965 so is he of any interest for today? Yes he is: Current political conflicts could learn a lot from Schweitzer?s ideas, led by the resolve to cooperate and respect each other. Moreover he was convinced of the need to encourage young adults to expand their horizons. Only a global perspective can cope with the obstacles of our time. David Ives will talk about Schweitzer?s and his own visions and actions. Derive your inspiration to tackle this challenge from an impressing personality, who always lived what he proclaimed.
?Nur gemeinsam, in internationaler Zusammenarbeit und generationenübergreifend, können wir unserer Verantwortung für die Erde und zukünftige Generationen gerecht werden.?
Mit diesen Worten hat der Heidelberger Oberbürgermeister Dr. Eckart Würzner die Schirmherrschaft für die Konferenz Visionaries in Action übernommen. Im Rahmen dieser in Mannheim stattfindenden Jugendkonferenz werden vom 13. bis 16. August allabendlich im Deutsch-Amerikanischen Institut in Heidelberg öffentliche, englischsprachige Vorträge von Preisträgern des ?alternativen? Nobelpreises und Repräsentanten des Friedensnobelpreises gehalten. Sie sollen der ?ffentlichkeit Einsicht in die Visionen und Erfahrungen der renommierten Gäste geben.
Nur Abendkasse!
Veranstalter: Visionaries in Action
Nähere Informationen unter www.www.visionariesinaction.org