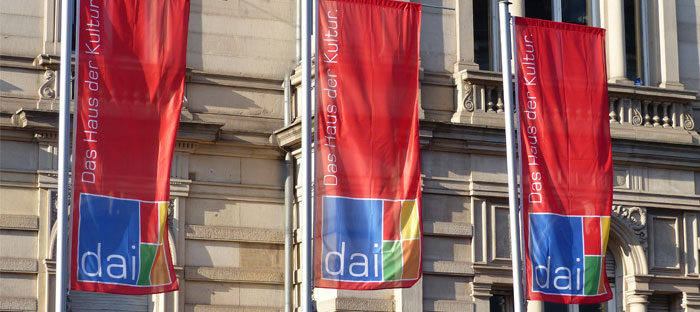 William Parks
Experiencing Nonviolent Communication
Workshop
Two-Day Workshop from 9am – 5pm
What kind of language and thinking would help us form the
relationships and lead the lives we truly want? Marshall
Rosenberg?s Nonviolent Communication (NVC) answers this
question and is rapidly finding resonance worldwide as a
means of resolving conflict.
In this workshop we will use the Theater of Learning (TOL)
to experience NVC and contrast it to everyday patterns
of violent communication. Emphasis will be on presenting
visible interaction and learning directly from this. For those
interested, information on NVC and the TOL will be made
available in the DAI library.
Come to the TOL if you want to learn in a constructive and
playful manner, and in a supportive environment. Our work
together will be in English. No acting experience needed.
William Parks, M.A., has been a teacher, trainer, and coach
for over 30 years; he is a native of Portland, Oregon, and
long-time resident of Heidelberg. His work for the DAI is pro
bono.
?40,? (?25,? for students)
Register at the DAI in advance: ies@dai-heidelberg.de
For more information about the Theater of Learning call
William Parks: (06221) 804007