IMPACT: More Presence, More Effect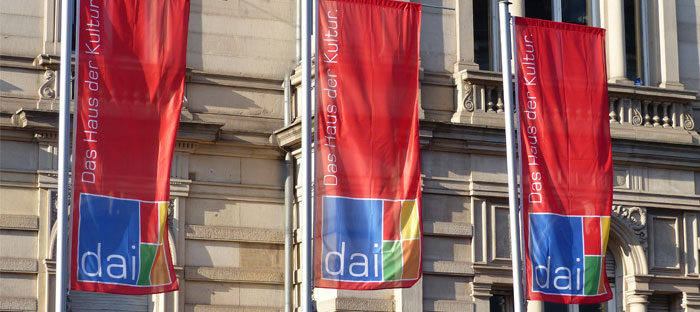 Frédérique Thiriet-Smith
Theater techniques that give you the ability to influence
DAI - Gallery Upstairs
Workshop
Frédérique Thiriet-Smith has worked in international companies for over 25 years. Several years ago, she was captivated by the Improvisation Theatre technique, which she now uses along with other playful activities as an inspiring and compelling too Theater techniques that give you the ability to influence
Frédérique Thiriet-Smith
Workshop
DAI ? Gallery
This workshop is a must for women who want to increase the impact they make within their professional or personal environments.
You would like to get beyond your limits and:
– Become more assertive
– Master your body language and voice
– Think quickly on your feet
– Influence others
In this workshop you will learn diverse theatre techniques that allow you to find your own way to express yourself. You will also apply your learning immediately in a fast-paced but safe, experiential environment.
Registration requested. For more information, please contact Frédérique Thiriet-Smith at fts@fts-training-consulting.com or Tel 0162 91 70 468
Frédérique Thiriet-Smith has worked in international companies for over 25 years. Several years ago, she was captivated by the Improvisation Theatre technique, which she now uses along with other playful activities as an inspiring and compelling tool for cross-cultural awareness, personal development, team building, creativity, leadership and communication skills development at international companies and universities.
www.fts-training-consulting.com
Genaue Uhrzeit wird noch bekannt gegeben!